PREORDER NOW for mid September
Regular price
Sale price
$ 59.99
Unit price
per
Sale
Sold out
2024 Programming and Reflection in Childcare couldn't be easier with this Child Educator Diary from Butler Diaries. Save time and take the guesswork out of documentation with the EYLF programming & EYLF critical reflection diaries. Link observations to theorists, EYLF & NQS and do better at assessment and ratings this year.
FOR ALL STATES AND TERRITORIES (including VEYLDF). 
Oh, and yes, it includes EYLF V2.0! 
Use this diary in conjunction with the Office/Admin/Director Diaries 
Grab the Programming and Reflection Printer Pack with your Weekly Programming and Reflection Diary for an Updated EYLF V2.0 Learning Outcome Template for your programming spread and Print-Ready Photo Evidence Template for your reflection spread. The pack includes Sticker Paper, so it's as simple as peeling the back and sticking it in! 
Looking for the 2023-2024 Financial Year Diary? 
Customisation

Do you have an idea for a diary or other product? We can look into that for you.
How about some custom designed covers for larger order? No problems at all!
See more here or Drop us a line
Share
View full details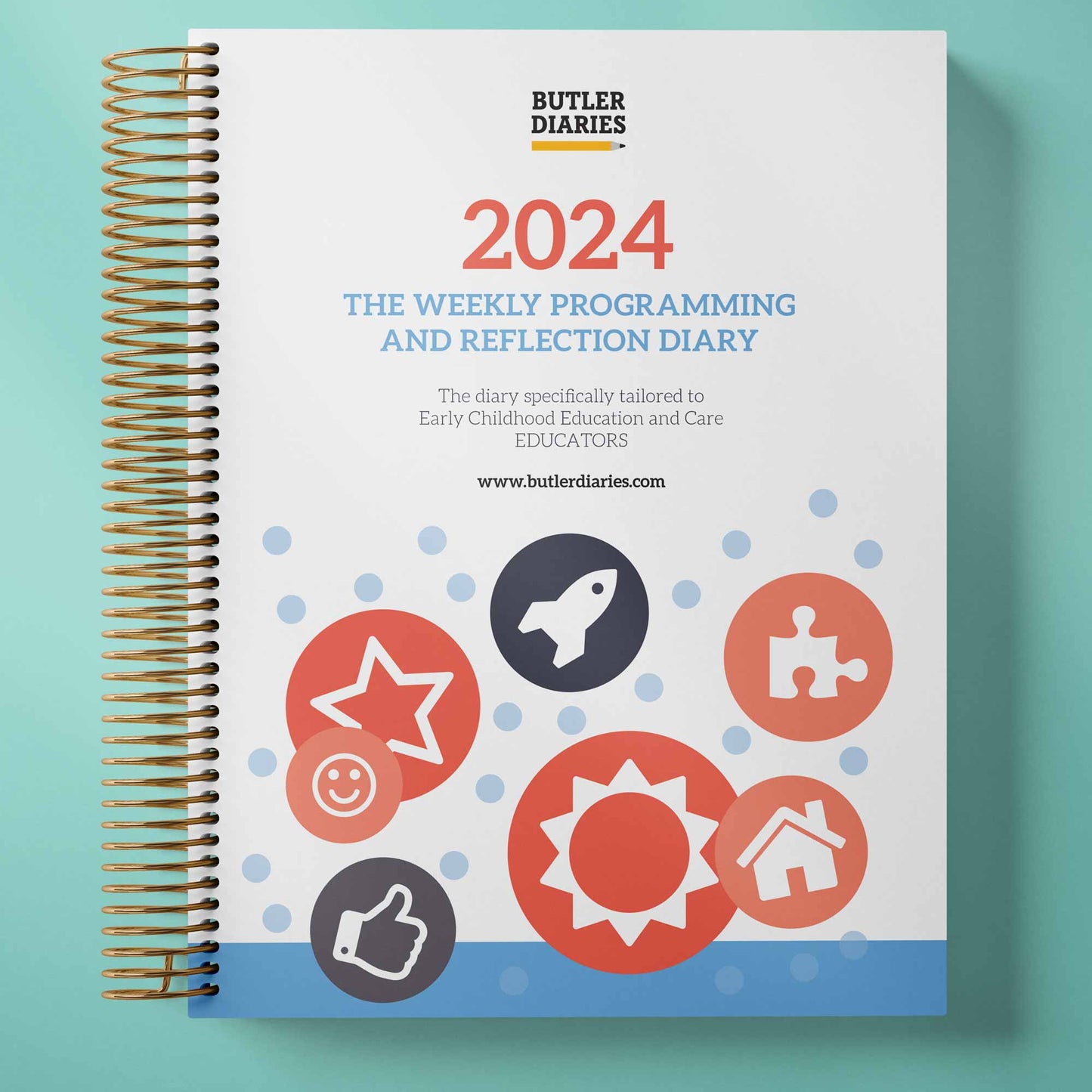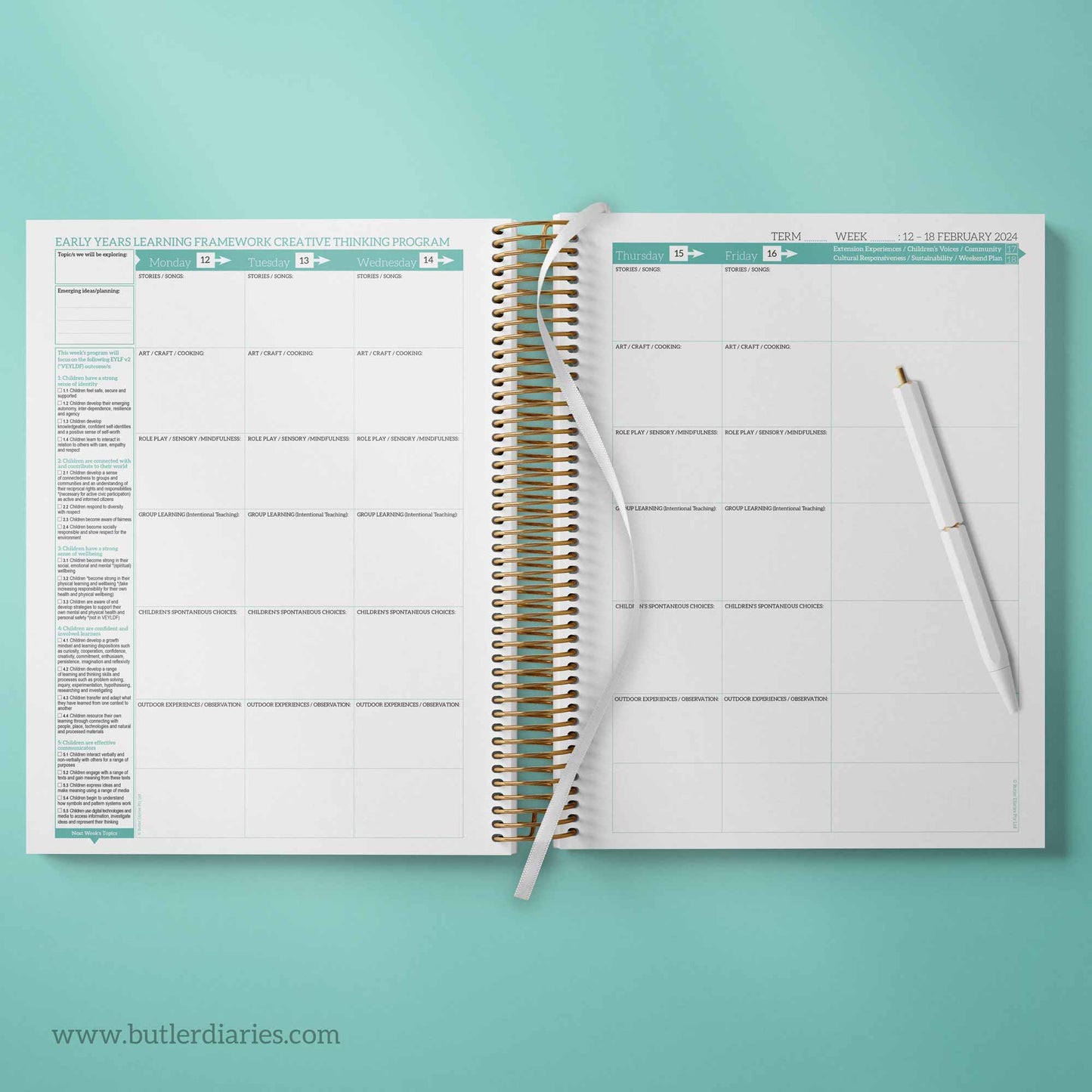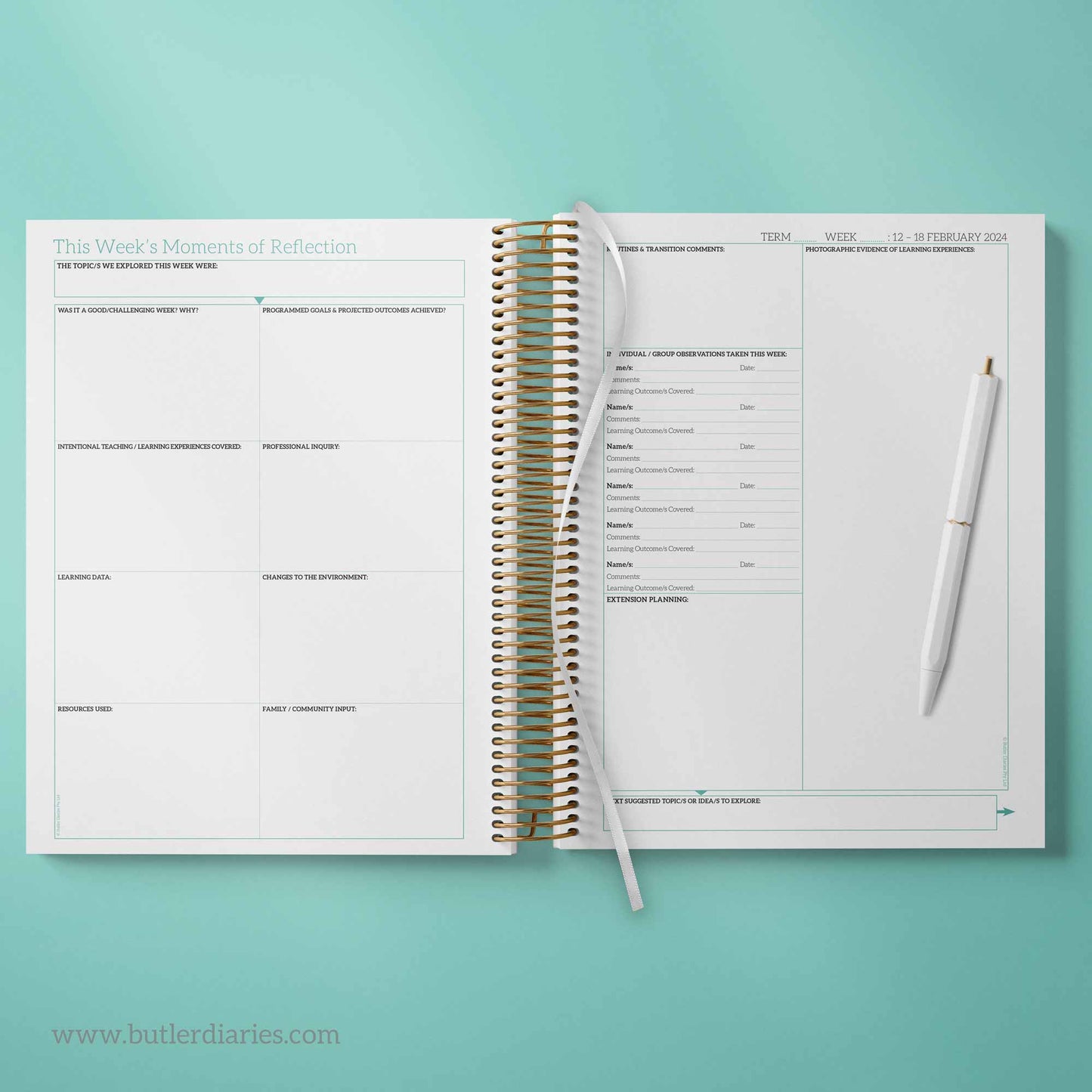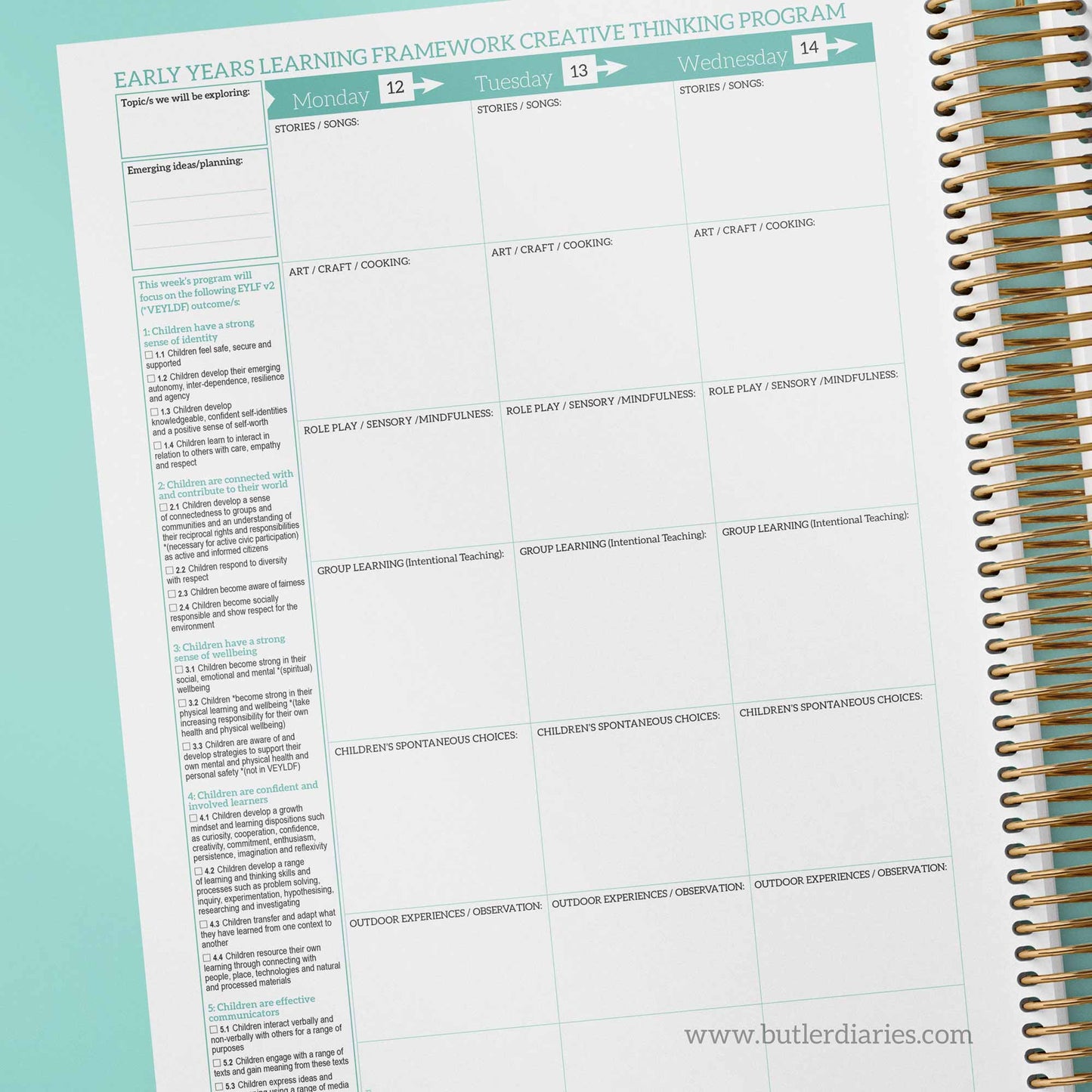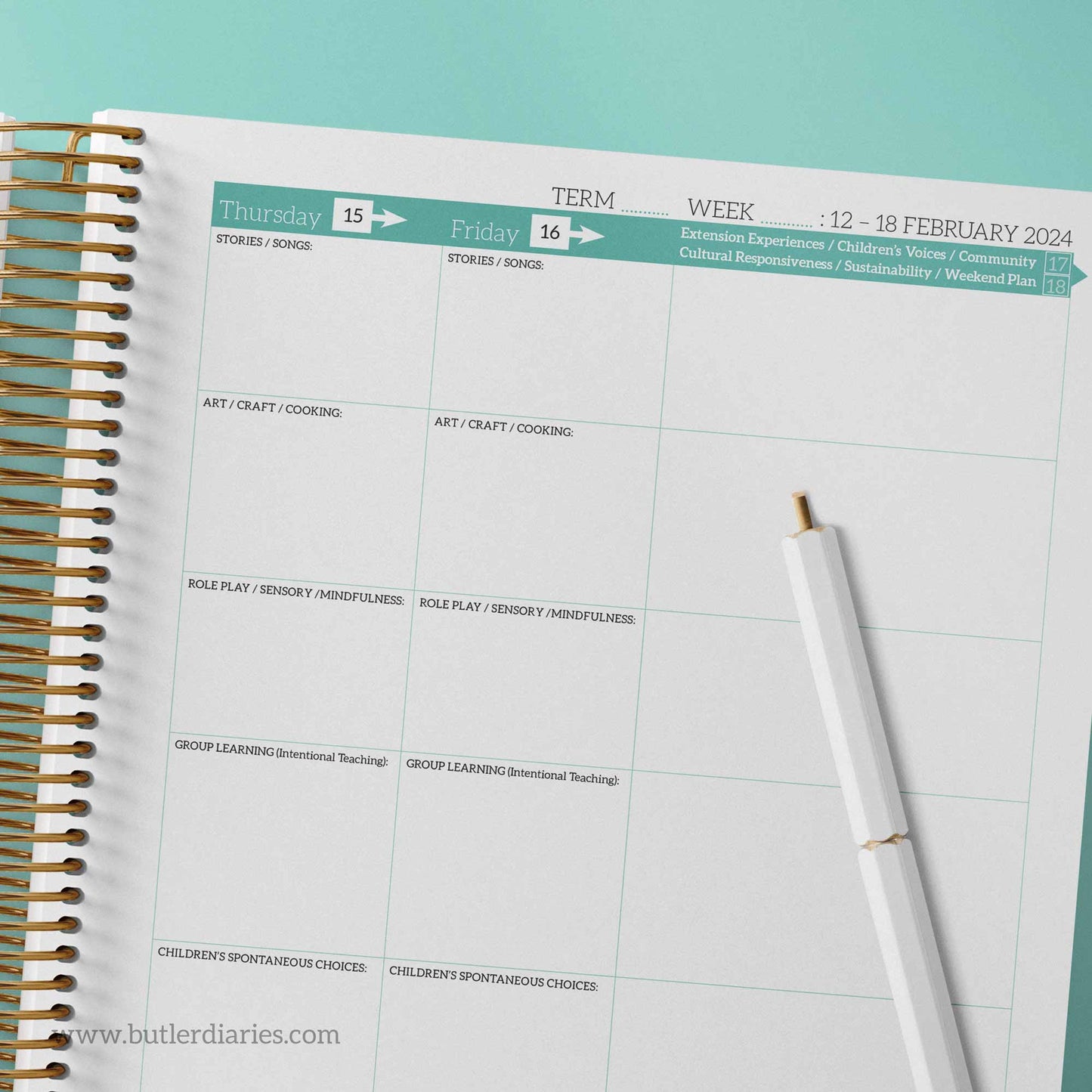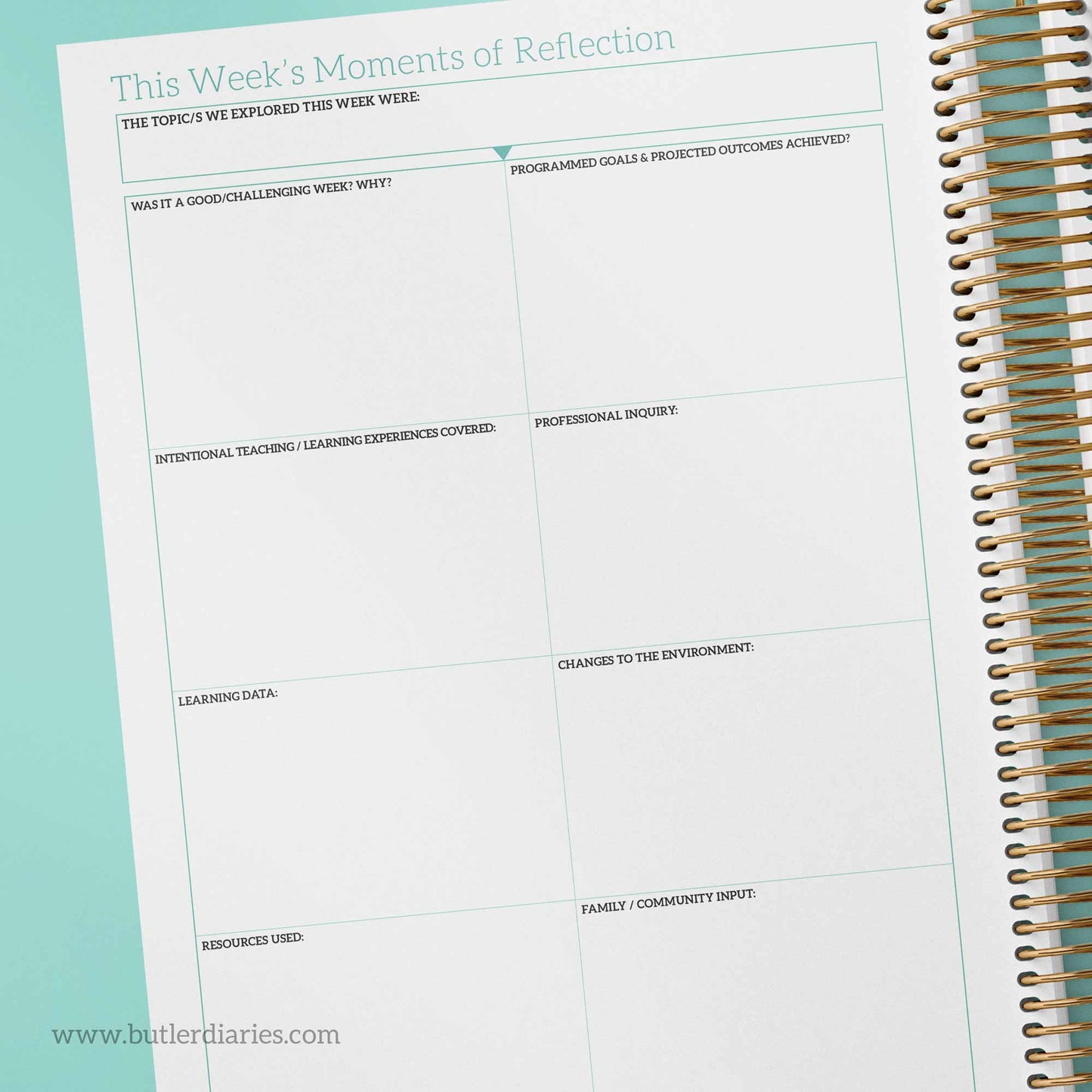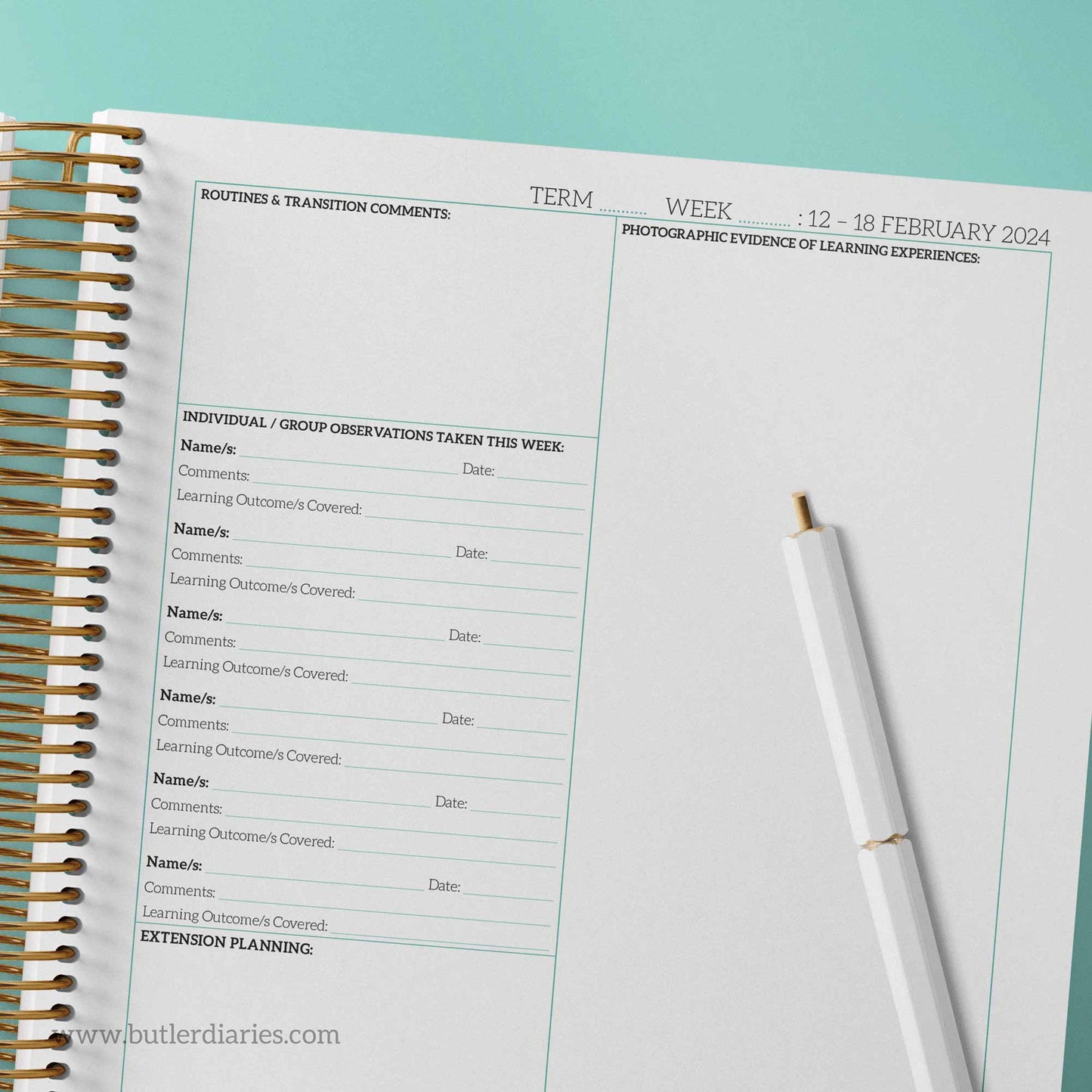 Shipping

Pre-order means it's at the printers and will be arriving soon (check note for estimated days). We generally process our in-stock orders within 24 hours and shipping is calculated at checkout (av. 2-3 days).

See Shipping Terms

Hassle-Free Returns

We will accept returns for any reason as long as the merchandise is in perfect resalable condition, in original packaging and the goods are returned within 60 days of purchase.

See Returns Form
2023 Weekly Programming and Reflection Child Educator Diary
Child Educator Diary
I am really excited and can't wait for my order, I purchased it 4 weeks ago and still waiting but I understand with some public holidays. I am very satisfied that they saw I haven't received my order and they apologized for the inconvenience and asked if I wanted a pdf for the month of January. I happily said yes and also asked for February so I can start the diary in my new room this year.
After looking for so many educator diaries I found one and if I love it when it arrives then I'll definitely get another one in the future. I will make another review when I receive the item. :)
Hi Hayley, thank you so much for taking the time to leave a review and for understanding that the Christmas Closure period has made deliveries take longer than our usual turn around. We greatly appreciate your ongoing support and love having you as a customer. We can't wait to hear your thoughts when your Diary arrives!
Hi Ekaterina, thank you for your review with your lovely photos and video! You have made our day!
Weekly programming and reflection diary
I absolutely love this program and reflection diary, I do wish the photo evidence section wasn't there as we use online communication to families which photos are attached to. Instead I would prefer it to be an area to document planned extensions of learning. Otherwise it's perfect!
Hi Melissa, thank you for your lovely review and your feedback. This is a great point and I've noted it down to perhaps change the name to something more open ended so this space can be used as desired. A great consideration for 2024, thank you!