Skip to product information
2024 Our Sustainable Year Wall Calendar
Preorder for Term 4 Delivery
$ 29.99
Trusted Brand Used by 1000s

Flat $10.99 Domestic Shipping

Love it or
your money back

Free and Easy
Returns
Our Sustainable Year is a monthly calendar designed to highlight the sustainable practices carried out in the ECEC setting.
The Sustainability Calendar is an intentional teaching tool that allows you to purposefully and thoughtfully plan and capture learning. Holistic approaches are supported by focusing on connections with the natural world. Responsive learning relationships are supported with this monthly reminder to actively involve children in sustainable practices.
Write stories, draw pictures or stick in photos to document your month. Display your calendar for children, parents and assessors to view.
At the end of the year, your planning and or/ reflections can go towards updating your Quality Improvement Plan for the year ahead.
Have you seen our Sustainable Educational Prompt Cards?
Reasons it's for you
Evidence against the NQS, regs and the law
Helps with Quality Improvement
Less paperwork, photocopying and filing
All in one place
Easy to use
Who is this calendar for?
Our Sustainable Year Calendar links with:
LO1: Children have a strong sense of identity

1.2 Children develop their emerging autonomy, inter-dependence, resilience and sense of agency
1.3 Children develop knowledgeable, confident self identities and a positive sense of self-worth

LO2: Children are connected with and contribute to their world

2.1 Children develop a sense of connectedness to groups and communities and an understanding of the reciprocal rights and responsibilities as active and informed citizens
2.4 Children become socially responsible and show respect for the environment

LO4: Children are confident and involved learners

4.1 Children develop a growth mindset and learning dispositions such as curiosity, cooperation, confidence, creativity, commitment, enthusiasm, persistence, imagination, and reflexivity
4.3 Children transfer and adapt what they have learned from one context to another
4.4 Children resource their own learning through connecting with people, place, technologies, and natural and processed materials
Considers Dewey, Bronfenbrenner, and Environmental Learning Theory in its design,

Opportunity to plan experiences that cover physical, social, emotional, cognitive, and language experiences, which are also linked to milestones and Framework outcomes.
Links with the three exceeding themes; Embedded in Service Operations, Informed by Critical Reflection, and Shaped by Meaningful Engagement with Families and Community.
Applies the National Quality Standards, Our Sustainable Year Calendar covers:

1.1.1 Approved Learning Framework
1.2.1 Intentional teaching
1.2.2 Responsive teaching and scaffolding
1.2.3 Child directed learning
1.3.1 Assessment and planning cycle
1.3.3 Information for families
3.2.1 Inclusive environment
3.2.3 Environmentally responsible
6.1.3 Community engagement
See our Compliance Information Factsheet (next tab) designed to support you in identifying, reflecting on, and documenting how your service operations and practices are linked to frameworks, NQS, theorists, developmental milestones, and exceeding themes.
Very affirming seeing the month fill up so easily.
"Excellent resource and great way to show assessors what you are doing in your service . Also really easy to document children's learning or input."
Recommended Products
Others have frequently bought these as well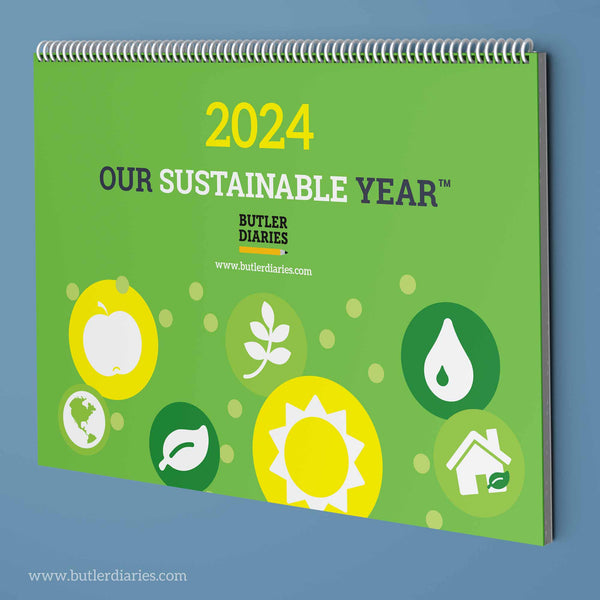 2024 Our Sustainable Year Wall Calendar
$ 29.99
Recently Wishlisted
Add on optional description to this section
2023 Our Sustainable Year Wall Calendar
2023 Our Sustainable Year Wall Calendar
The wall calendar looks fantastic and will be a great addition to our sustainability practices.
Thank you so much Kellie! Wishing you a sustainable year ahead!
2023 Our Sustainable Year Wall Calendar
Hi Kate, thank you so much for taking the time to leave us a review. It means so much to us! We hope you enjoy a Sustainable Year!