Skip to product information
Aboriginal Topic Cards
Culturally Responsive
$24.00
Trusted Brand Used by 1000s

Flat $10.99 Domestic Shipping

Love it or your money back

Free and Easy Returns
A beautifully visual set of 30 Topic Cards about Aboriginal Australia.
These cards are designed to be used as a starting point for learning more about the beautiful history and continuing culture of Australia's Aboriginal people. Take these cards and use them as ideas for Aboriginal topics to share in the classroom. Cards are double-sided; one side with a beautiful visual image to accompany the topic, and the other side a snapshot of information to get you started in your learning on that particular topic.
Cards cover content such as: Kinship; Totems; Caring for Country; Uluru; Aboriginal Shields; Rainbow Serpent; Aboriginal Dance, and so much more.
Cards are A6 size and printed on high quality 350gsm artboard that is gloss laminate. Each pack is presented in a cardboard box which is sealed in plastic.
Riley Callie Resources came about from their desire to introduce young children to a fun and engaging way of learning Science, Technology, Engineering and Mathematics (STEM) which incorporates Indigenous thinking and contexts. STEM is all about integrating knowledge in a holistic and meaningful way to engage students. They firmly believe that STEM provides an ideal platform for educators to introduce children to the rich depth of knowledge and unique perspectives that Indigenous Australia has to offer. 
Recommended Products
Others have frequently bought these as well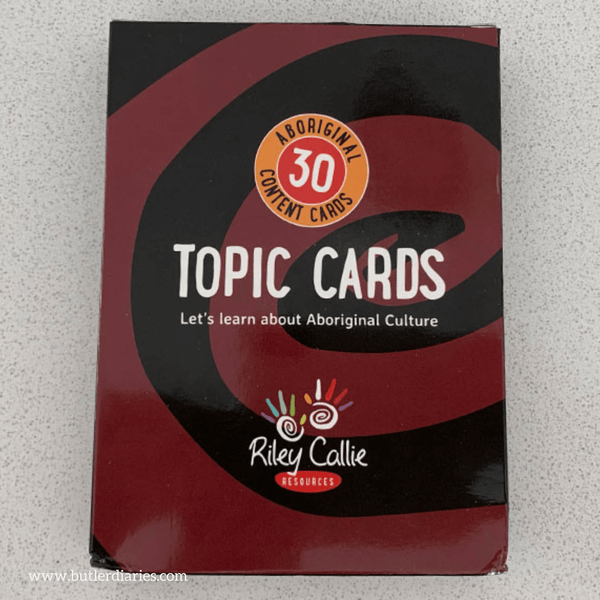 Aboriginal Topic Cards
$24.00
Recently Wishlisted
Add on optional description to this section