Skip to product information
Aboriginal Number Flash Cards
Culturally Responsive
$24.00
Trusted Brand Used by 1000s

Flat $10.99 Domestic Shipping

Love it or your money back

Free and Easy Returns
Introducing our engaging Number Flash Cards, designed to make learning to count to ten an enjoyable experience while incorporating elements of the new Early Years Learning Framework (EYLF) and promoting cultural responsiveness.
These captivating flash cards showcase stunning Aboriginal artwork created by the talented Gamilaraay artist and graphic designer, Mirii Designs. By incorporating culturally diverse visuals, we strive to foster an inclusive learning environment and honour the rich cultural heritage of Australia.
Designed for young learners, each set features 30 durable cards that are printed on 300gsm gloss laminate for long-lasting use. The cards present numbers 1 to 10 in multiple formats, including the written word, numerals, and vibrant illustrations. This multi-dimensional approach enhances children's understanding and engagement, supporting their numeracy development in a fun and interactive manner.
Aligned with the principles of the EYLF, our Number Flash Cards encourage holistic learning experiences that promote children's sense of belonging, being, and becoming. By incorporating culturally significant artwork, we embrace the principle of cultural responsiveness, providing children with opportunities to explore and appreciate diverse cultures from an early age.
With card dimensions in A6 size, these flash cards are convenient to handle and transport, making them ideal for use in various educational settings, including classrooms, homes, and early learning centres. They serve as a delightful introduction to counting, while nurturing cultural awareness and promoting inclusivity.
Embark on an exciting numeracy journey with our Number Flash Cards, where counting to ten becomes an enriching experience that celebrates cultural diversity and aligns with the principles of the EYLF. Order your set today and watch young learners thrive in a culturally responsive and engaging learning environment.
Recommended Products
Others have frequently bought these as well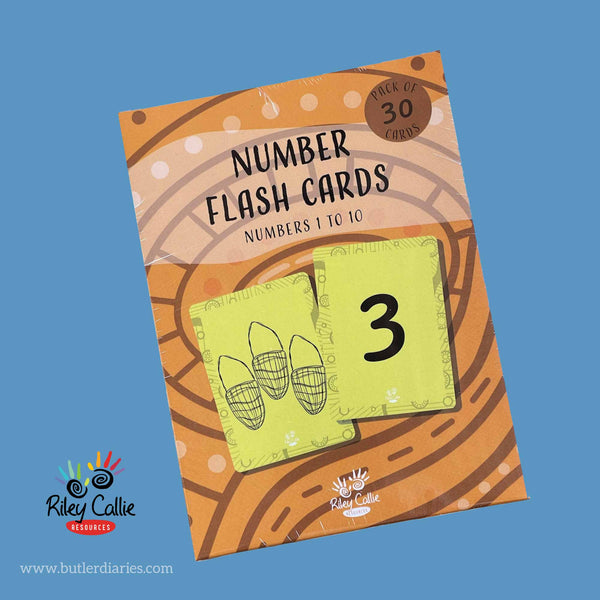 Aboriginal Number Flash Cards
$24.00
Recently Wishlisted
Add on optional description to this section