Skip to product information
EYLF /MTOP Link Highlighter Pen
Linking Programs
Regular price $9.00 Sale price $7.00 Save 22%
Trusted Brand Used by 1000s

Flat $10.99 Domestic Shipping

Love it or your money back

Free and Easy Returns
Illuminate Your Learning Outcomes with a Stroke of Color
Juggling between multiple guidelines and learning outcomes often leads to a cluttered and confusing diary. That's where the EYLF / MTOP Link Highlighter comes in—simplifying the complex task of linking programming and reflections to the EYLF and MTOP learning outcomes.
"I can't believe I managed without this highlighter before. It's completely streamlined my planning process! It's so cute!"

"The EYLF / MTOP Link Highlighter has made it so much easier to correlate my reflections with learning outcomes. A must-have for all educators."
Don't just write in your diary—illuminate it. Make every page a clear, color-coded canvas of your educational journey.
Unlock Simplicity and Clarity Today with the EYLF / MTOP Link Highlighter!
Great Idea!
"I never thought of using the highlighter that way"
Recommended Products
Others have frequently bought these as well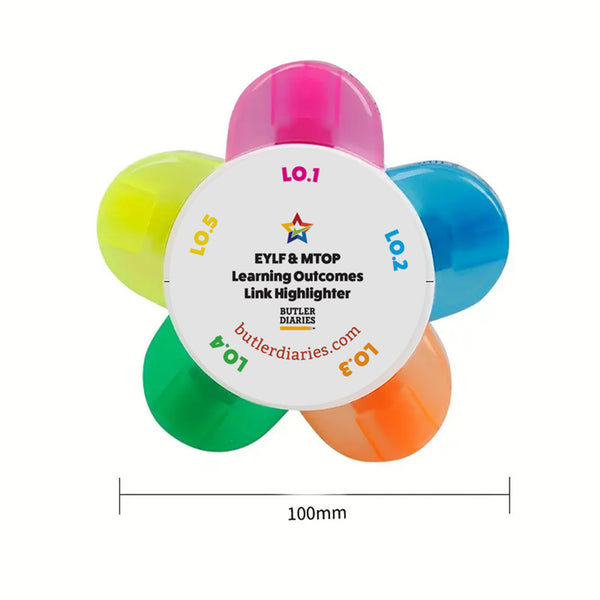 EYLF /MTOP Link Highlighter Pen
Regular price $9.00 Sale price $7.00
Recently Wishlisted
Add on optional description to this section